Back to all news
Six of the best outdoor activities in the NE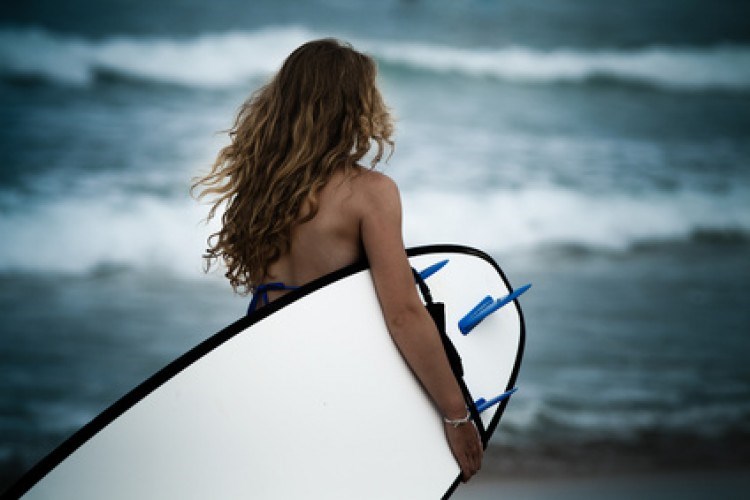 We all enjoy spending time in the great outdoors, but can also be guilty of getting stuck in a rut. The weekend comes around and we either stay indoors binging on Netflix or, if we do managed to stumble outside, we end up walking or cycling the same old routes.
Not anymore. Here are six of the best outdoor activities you can try in the North East when the weekend next rolls around.
High ropes climbing
Cost: £25 per adult and £20 per child. Family tickets (two adults, two children) are £65.
There's a cheeky monkey (or rather, cheeky ape) inside of all of us, and what better way to bring it out than to imitate your ancestors and try high ropes climbing. One of the best places to do this is Beamish Wild Treetops Adventure, which is a high ropes course full of rickety Burma Bridges, swinging tyres and, of course, zip wires. There are more than 25 daring elements to overcome, which will take you about two hours in all to complete, depending on how hesitant you are to take those leaps of faith.
Once you've zoomed down your last zip line and just about got your breath back, you can relax at the local pub, The Stables. As well as delicious meals, the pub serves ales and beers made by the on-site micro-brewery. If mum or dad decides they'd rather not take part in the high ropes adventure, we know where they'll be found.
Cycling
Cost: Free!
If you're a mountain-biking aficionado stuck for where to go, why not try Hamsterley Forest? It's one of the best mountain-biking destinations in the North East, as there's 2,000 hectares of forest to explore. You can delve into the forest on your bike as you please, or you can follow one of the many marked routes, which combined span 33 miles in total. Make sure you stick to your skill level though; blue routes indicate moderate rides, red routes are slightly harder and black routes should be left to the experts, or the very daring.
Another great place to cycle is along Hadrian's Cycleway. It's a 174 mile coast-to-coast route which follows - you guessed it - Hadrian's Wall. Along the way, you'll be able to stop and see numerous historical sites, such as Roman forts and museums. If you're not keen on seeing the whole of the wall at once, you can simply take one of the many other circular routes.
Paintballing
Cost: £15 per person, including 100 paintballs and equipment hire.
If you spend a lot of time playing 'Call of Duty' or 'Battlefield', and fancy trying it (almost) for real, why not have a go at paintballing? TurboVenture in Newcastle puts a military twist on its paintball games, as most of the staff members are ex-service members. However, you don't have to embody the spirit of Rambo to enjoy paintballing, as it's ideal for anyone above the age of 13. Expect to be shooting at the enemy through dense woodland and scrambling into deep ditches and bunkers to stop yourself from getting hit.
You can even expect a few surprises during your shoot-out, including ambushes and even escaped primates. Sessions usually last for half a day, but they can end up running across the whole day if you have a particularly large group.
Surfing
Cost: Free! (Unless you're having lessons).
Although you may think of Cornwall when you think about surfing, there is actually a huge surf scene in the North East. One of the original centres of the surfing scene is Saltburn in Cleveland. If you're not really an expert yet, stick to either side of the pier, as that's where the beginner waves can be found. You can also update your board and get lessons and advice from the friendly people at the Saltburn Surf Shop. After you've spent a sufficient amount of time splashing about in the sea, pop into The Ship, which is a great place to eat.
Tynemouth-Longsands is also another good place to surf and it is very popular with the locals, as it is only six miles away from Newcastle upon Tyne. In particular, it's great for beginners, and the best waves can be experienced from late autumn right through until Spring.
Golf
Cost: £55 per person
If perhaps running about and getting wet is all a bit too much for you, try your hand at the relaxing sport which is golf. There are a huge number of spectacular courses to choose from in the NE, including Rockliffe Hall in County Durham. At 375 acres, it's known as one of Europe's best golf courses. In fact, it is home to the European Senior Tour - English Senior Open, and the likes of Carl Mason and Barry Lane have played on its green.
Head to the clubhouse or award-winning spa afterwards to celebrate that birdie or relax after getting a bit too frustrated with a bunker. There are also three restaurants to choose from on-site, should you wish to wine and dine after the game too.
Kayaking
Cost: £110 per adult and £80 per child for a two-day weekend course.
If you want to see parts of the North East that others can't access, why not learn how to kayak? Not only does kayaking allow you to enjoy excellent scenery, it's also a great workout for your arms, and you don't even have to stand up! That's our kind of exercise.
Xelements Outdoor runs to a two-day weekend course which teaches you how to be confident in a kayak. It doesn't matter if you've tried it before or not, all levels and abilities are welcome. The first day will be spent on a local NE river and consists mostly of a coaching session. However, by the end of the day you will have moved onto tackling small rapids, so it really doesn't take long to get a hand of it. Of course day two is even more action-packed.
Whatever you choose to do, whether it's in the water or on the back of a bike, make sure it enables you to see the best of what the North East has to offer. Although we really do understand how addictive Netflix programs like 'Orange is the New Black' can be, it's a good idea to get out there and take advantage of the beautiful place you live in.