If you're thinking of selling your property? Or just interested to know what it is worth
Let us help you find the best solution for all your property needs
Sale

Letting

Auction

Commercial

Survey

Conveyancing

Property Management
5 reasons to sign up with MyPattinson
Bid in online auctions
Track your sales progression in real time
Confirm viewings
Give viewing feedback
Set up property alerts
And much more
Our time in business
Pattinson Estate Agents was launched by Keith Pattinson on 4th July 1977, it is no coincidence that it was Independence Day, being independent is central to our company ethos. We have grown from one office with one man selling three properties to twenty six offices across the North East with around 200 members of staff. With over 42 years of experience within the property sector we are an industry leader in the North East.
Providing experience for over two decades in property rental, sale, commercial and auction. We have a wealth of knowledge and an expansive network to help find the best solution or you and your property requirements
Number of customers registered
2 bed upper flat to rent in NE3
Granville Road, Gosforth, Newcastle upon Tyne, Tyne and Wear, NE3 5LB
Available From 21/10/2021
2 Beds
1 Receptions
2 bed terrace to rent in NE23
Drybeck Court, Cramlington, Cramlington, Northumberland, NE23 2GB
Available From 26/11/2021
2 Beds
1 Receptions
3 bed terrace to buy in NE34
Moreland Road, Whiteleas, South Shields, Tyne and Wear, NE34 8NQ
3 Beds
1 Receptions
Current Bid
£57,000
Starting Bids (Auction) £54,950
3 bed terrace to buy in NE63- online auction
Katherine Street, Ashington, Ashington, Northumberland, NE63 9DW
3 Beds
2 Receptions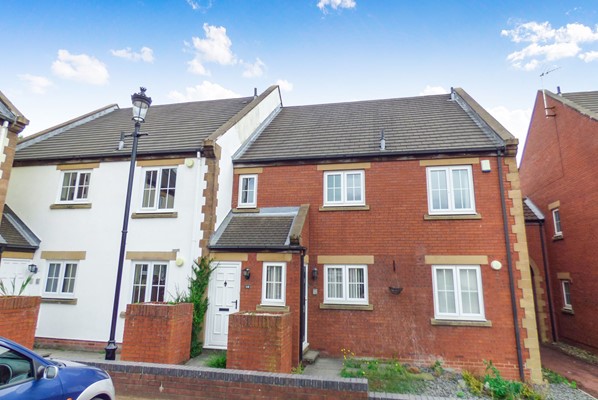 Current Bid
£89,000
Starting Bid £85,000
2 bed apartment to buy in NE6- online auction
Rowes Mews, St. Peters Basin , Newcastle upon Tyne, Tyne and Wear, NE6 1TX
2 Beds
1 Receptions
Starting Bid
£37,500
Current Bid £30,500
2 bed terrace to buy in TS1- online auction
Portman Street, Middlesbrough , Middlesbrough , Cleveland, TS1 4DH
2 Beds
1 Receptions
Find buyers for your property
Enter some information about your property below and we will tell you how many buyers we have that are looking for a similar property
Testimonials
I had my property up for sale through a local estate agents for a 12 month period, and was very frustrated with the lack of communication from their agents. After a constant one way traffic of phone calls & visits I was approach...
All the girls at Blyth Pattinson, many thanks for all the help you have given us, you have been fabulous and professional from beginning to end of our sale and purchase through yourselves. A credit to Pattinson - nice bunch of ladies...
I can highly recommend Pattinsons. They were helpful throughout especially Nicola who dealt with most of my calls. All staff were friendly and helpful though. Nothing was too much trouble. Overall great estate agents. Clair And Terr...
Have to give many thanks to the staff of Pattinson Estate Agents Alnwick for their prfessionalism and success resulting in the recent sale of our property. We had advertised, without much success with other local agents. Within days we h...
Dear Bobby My husband and I would like to thank you for the continued support you gave throughout our process of buying. The idea of auction was scary but I am happy to have gone through the experience with you. It was very good to have yo...