Back to all news
Buying a first home Part 1: Researching, hunting, negotiating & offers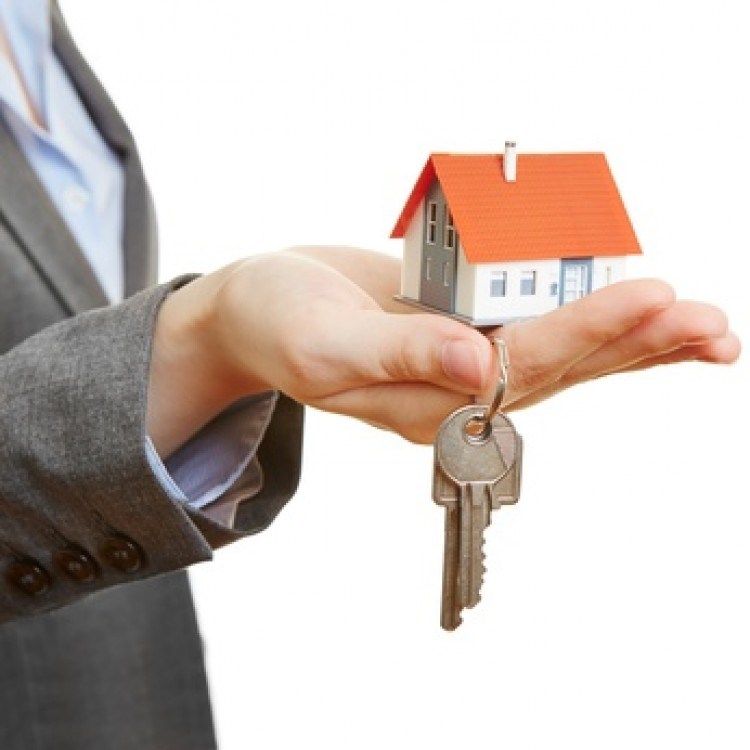 Buying a home for the first time can be both exciting and stressful. There is no better feeling than sleeping in a house that belongs to you; but the road to home ownership is a long and often daunting one.
Negotiating, mortgage applications, solicitors, stamp duty; the number of things to consider can be overwhelming. Follow this simple two-part guide for a better understanding of the fundamentals of buying a house.
Get an idea of what you can borrow
Usually the first thing to do is to have a chat with a mortgage advisor to get an idea of how much you will be able to borrow. This figure will be based on two factors: How much you can afford to borrow and how much of a deposit you have.
The most banks will generally lend is 90 per cent of the house value, which means that if the house is valued at £100,000, the bank would lend £90,000 and you would need a £10,000 deposit. Bear in mind that the larger the deposit, the more preferential interest rates you are likely to get.
The government does have a scheme for those who do not have a ten per cent deposit. The government essentially lends the buyer a further five per cent which is paid back at a favourable rate. So in the example above, the buyer would only need a £5,000 deposit. The scheme is currently only open to new build homes, although in January 2014, the plan is to open this up to include older houses too.
Make sure you get a couple of quotes from different mortgage providers. Independent advisors can shop around for the best available rates for you. Generally speaking, first time buyer mortgages are offered a fixed rate mortgage which then reverts to a variable rate after a set period of time. While a longer fixed term may offer peace of mind, bear in mind that there will likely be fees should you sell within the fixed timeframe.
On the other hand, as variable rate mortgages change in line with the Bank of England base interest rate, it is worth remembering that as interest rates begin to increase from the all-time low of 0.5 per cent (correct at time of writing), the monthly repayments will increase too. Ask yourself whether you can afford to make repayments.
You might want to ask the mortgage provider for a letter which states how much they would be willing to lend. This is not official but it gives estate agents and sellers reassurance that you are in a position to buy.
Time to go hunting
Once you have a rough idea of how much you can borrow, it is time to go house hunting. Think carefully about the area that you want to live. Sit down and think about what is important to you. Do you need to be close to schools, public transport, work?
Next, think about what you need from your new home. How many bedrooms will you need? Do you need parking? Do you want something that is finished and ready to move in, or do you want a project in the hopes of adding value?
The key to finding the perfect home is: 'Research, Research, Research'. Think about everything from internet speeds and flood risks to crime rates and road traffic noise.
Looking at houses is the fun part for most people. However, if you can't find the right place, don't worry. Assuming you are not in a rush, it is a good idea to see as many houses as possible. It can take days, weeks, months or even years for some people to find the right property; but when you do, you will know it.
If you see somewhere you like, try not to get too excited. Remember, as a first time buyer, there is no chain, which means that the seller does not have to wait for you to sell your property before you move in. This is worth its weight in gold for sellers so while you may want to run around the house screaming 'it's mine, it's mine', try to remain composed and ask the correct questions. Check how long the property has been on the market, ask if there have been any offers on it and how much interest there has been. Check for signs of structural damage such as cracks in the walls or damp patches.
Make an offer
Once you are sure that it is the house of your dreams, it is time to put in an offer. Explain to the estate agent that you'd like to make an offer on the property. People usually offer less than the house is on the market for; however, remember that negotiating might jeopardise your chances of securing your dream home, especially if the house seems likely to sell.
If you do attempt to negotiate on price, it is a good idea to base your offer on hard evidence. Research the area to see what similar properties have sold for as a starting point. If there was anything that was flagged as an issue with the house when you visited it, be sure to include this in your reasons for a lower offer.
The estate agent will take the offer to the seller and may well come back with a counter offer. There are no set rules on negotiating and you have to use sound judgement. With any luck you will be able to shake hands on a figure that suits both the seller and yourself.
Congratulations, you are halfway there! Take a look at Part 2: 'Mortgages, solicitors, contracts & keys' to find out what comes next.