Back to all news
Budget Good News & Bad News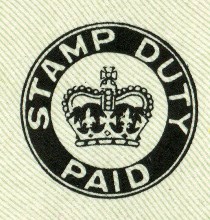 The Autumn Budget has today brought changes affecting the property industry.
It is GOOD NEWS for First Time Buyers with an immediate abolition of Stamp Duty for them on properties up to £300,000. For houses worth up to £500,000, a first time buyer will not pay stamp duty on the first £300,000.
This could mean savings of up to £5000! As the stamp duty is an upfront payment this will reduce the time it takes to save for your first home.
It is BAD NEWS for anyone with a vacant property as there will be a 100% empty property Council Tax Premium, ie if your rental property is vacant between tenants or you have a house on the market which is empty then you will be charged double Council Tax!
This means landlords should consider filling their properties with tenants as quickly as possible. Some may have to think about refurbishing their property or being flexible with how much rent is charged.
For those who find they are unable to afford to maintain their vacant property due to the budget changes, selling their property may be the answer. In these circumstances it would be ideal to secure a quick sale and the best way to do this would be to sell through auction.
Housing
Stamp duty to be abolished immediately for first-time buyers purchasing properties worth up to £300,000
In London and other expensive areas, the first £300,000 of the cost of a £500,000 purchase by first-time buyers will be exempt from stamp duty
80% of all first-time buyers will not pay stamp duty
Long-term goal to build 300,000 homes a year by the mid-2020s
£44bn in government support, including loan guarantees, to boost construction skills
100% council tax premium on empty properties
Compulsory purchase of land banked by developers for financial reasons Review into delays in permitted developments going forward
£28m for Kensington and Chelsea council to provide counselling services and mental health support for victims of the Grenfell fire and for regeneration of surrounding area
New homelessness task force
For advice on what the budget changes mean for you, whether it is with reference to buying, selling, renting or the auction process, get in touch with us here at Pattinson!!