Back to all news
Breathtaking walks in the NE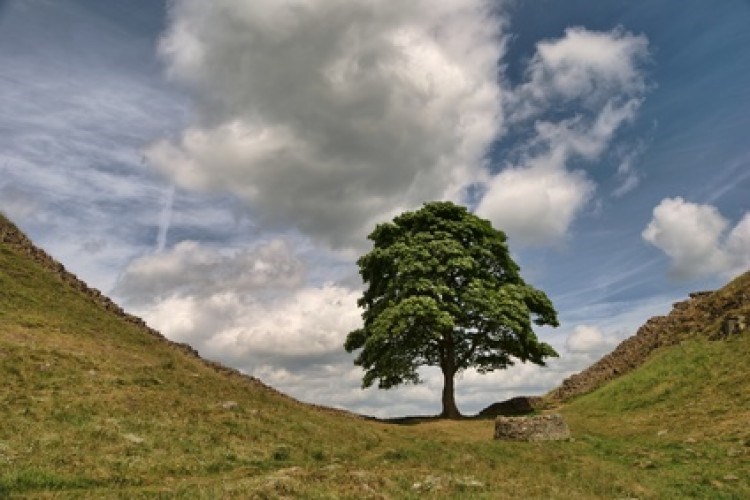 Anyone who's visited or lived in the North East knows it's home to some really beautiful National Parks, woodland and coastlines. It will come as no surprise, then, to learn that the NE is a great place to go walking too. In fact, Northumberland was once named the best place for walking in the country by Country Walking Magazine.
Whether you want to spot some wildlife, enjoy the changing colours of the Autumn leaves or discover some ruins, there are many different walks available for you to enjoy by yourself, with your family or even your dog.
So start dusting off those walking boots, as here are some of the most breathtaking walks in the NE.
Hadrian's Wall, Cumbria
This 84-mile footpath really gives you the opportunity to put your walking boots where Roman sandals once would have been. Of course, walking the whole route would probably take you several days, so most people choose to take shorter walks along the wall. The best part of the wall is the middle, as that's where it's most preserved. There, you can take a rather tricky walk up to the top of the Steel Rigg and trust us, it's worth it for the views alone.
Film fan? You won't want to miss seeing the Sycamore tree Kevin Costner climbed in 'Robin Hood: Prince of Thieves'. If you're not a fan of men in tights, why not hike to Housesteds Roman Fort? It's a beautiful walk and you'll pass stunning lakes and forest along the way.
Hamsterley Forest Orange Walk, County Durham
This walk is considerably shorter than the ambitious Hadrian's Wall route, at just 4.5 miles. It should take around two and a half hours to walk and you can take your dogs along too, so long as they behave when running around Durham's largest forest.
The route goes around Bedburn Valley and allows you to enjoy elevated views over the forest, mixed woodland and a variety of habitats. It follows the Riverside Trail beside the Bedburn Beek, but later leaves it for a higher forest road. The route then drops to the Grove and leads you to Metcalf's house, which was once a coaching inn and stables. Now, it's just a ruin, but it's a great place to stop and have lunch since there are some picnic tables nearby. It's BYOS though (bring your own sandwiches).
Penshaw Monument, Tyne and Wear
Also known as the Earl of Durham's Monument, this folly sits atop Penshaw Hill. It's 70ft high and a replica of the temple of Hephaestus, the Greek god of fire, blacksmiths and volcanoes, among other things. Penshaw Monument can be seen from miles away and is known as Wearside's most beloved landmark. It's loved so much, in fact, it even makes an appearance on Sunderland Football Club's badge.
To see the monument in all its glory, you can take a four mile walk involving footbridges, streams, a river, station houses, Penshaw Wood and an old railway. You'll reach the monument in the middle of your walk, so it's a good place to rest and take in the gorgeous views. Penshaw Wood is a particularly beautiful part of the walk, especially in spring, where you can see the woodland floor almost completely covered in Bluebells.
Craster to Dunstanburgh
This circular walk is 4.5 miles long and will take around two - three hours to complete, depending on how fast a walker you are. It's a breathtaking walk along Northumberland Coast, which is an area of Outstanding Natural Beauty. Along the way, you'll see Dunstanburgh Castle, which dates back to the 14th Century. Although the castle is a bit of a ruin, it looks stunning against Northumberland's beautiful coastline.
Along your walk you can also enjoy unspoilt beaches and Craster - a traditional fishing village. As this is a circular walk, you will ultimately end up back in Craster and a great way to celebrate your achievement is to have one of the famous kippers from Robson's Smokehouse.
The Holy Island of Lindisfarne
Boasting fantastic views, it's easy to see why Holy Island is so popular with visitors and local residents alike. It's also a great place for birdwatching, so if you're a keen birder it's worth the walk. You might even see some grey seals, so binoculars are recommended.
As you're walking to an island, you need to check when the tide is out, as it is impossible to walk to the island at high water. The 5.5-mile walk begins with a stroll through a National Nature Reserve and along the way you'll pass a ruined lime kiln, Lindisfarne Castle and travel through the village itself. You are allowed to take your dog, as long as it's on the lead when you're in the village.
Some people choose to take the Pilgrims' Way to the Holy Island, crossing the sand with their bare feet, just like the Pilgrims did. Of course if that doesn't appeal to you, you can just wear wellies or sandals. It's a route that's been in use for over 1,500 years and if you're not keen on going alone, you can go on a guided walk instead.
There are so many things to see and do in the North East, but we don't always remember to enjoy the simpler pleasures in life. One of those pleasures is walking, and all of these walks really are worth doing at least once. After all, it costs nothing to do (unless you fancy a pub-lunch afterwards), you get to spend some quality time with your family and friends and you see some amazing scenery and wildlife. So what are you waiting for? Those walking boots won't muddy themselves.