3 bed semi-detached to buy in OX4
Swinbourne Road, Littlemore, Oxford, Oxfordshire, OX4 4PQ
Bid now
Online auction
Alternatively call or email southwest@pattinson.co.uk
For Sale By Online Auction T&C's Apply
Three Bedrooms
Refurbishment Required
Driveway Parking and Garden
Close To Local Amenities
3 bed semi-detached to buy in OX4
A Three Bedroom Semi Detached 1930s home with driveway parking and a good sized rear garden, situated in the village of Littlemore on the edge of Oxford.

The property is in need of some general refurbishment throughout and does also display cracking where the single storey extension (thought to date to the 1960s) attaches to the rear of the property; we note that insurers have monitored the cracks and declared no further movement, but we would nevertheless recommend that you engage professionals to assess the extent of works required prior to bidding at auction - both regarding the cracks but naturally with regards to the property in general, as would be our normal advice. With regards to the cracking and the extension, we believe that the cause may be due to an insufficient foundation and therefore would recommend considering demolition and rebuilding of the extension, to include new foundations in line with modern building regulations. Once again we would recommend these thoughts be confirmed by your own professional advisor or surveyor.

The property has been an HMO property and has its HMO licence in place (note: HMO licences must be reapplied for by new buyers - however, you can feel confident, we hope, that the work to attain the licence has at least already been done).

This could be a great first time purchase or investment, ideal for somebody willing to give it the TLC it deserves to bring it back up to scratch.
Summary
Property Type: Semi-Detached
Bedrooms: 3
Receptions: 2
Tenure: Freehold
Central Heating: Gas
Parking: Off Street
Floorplan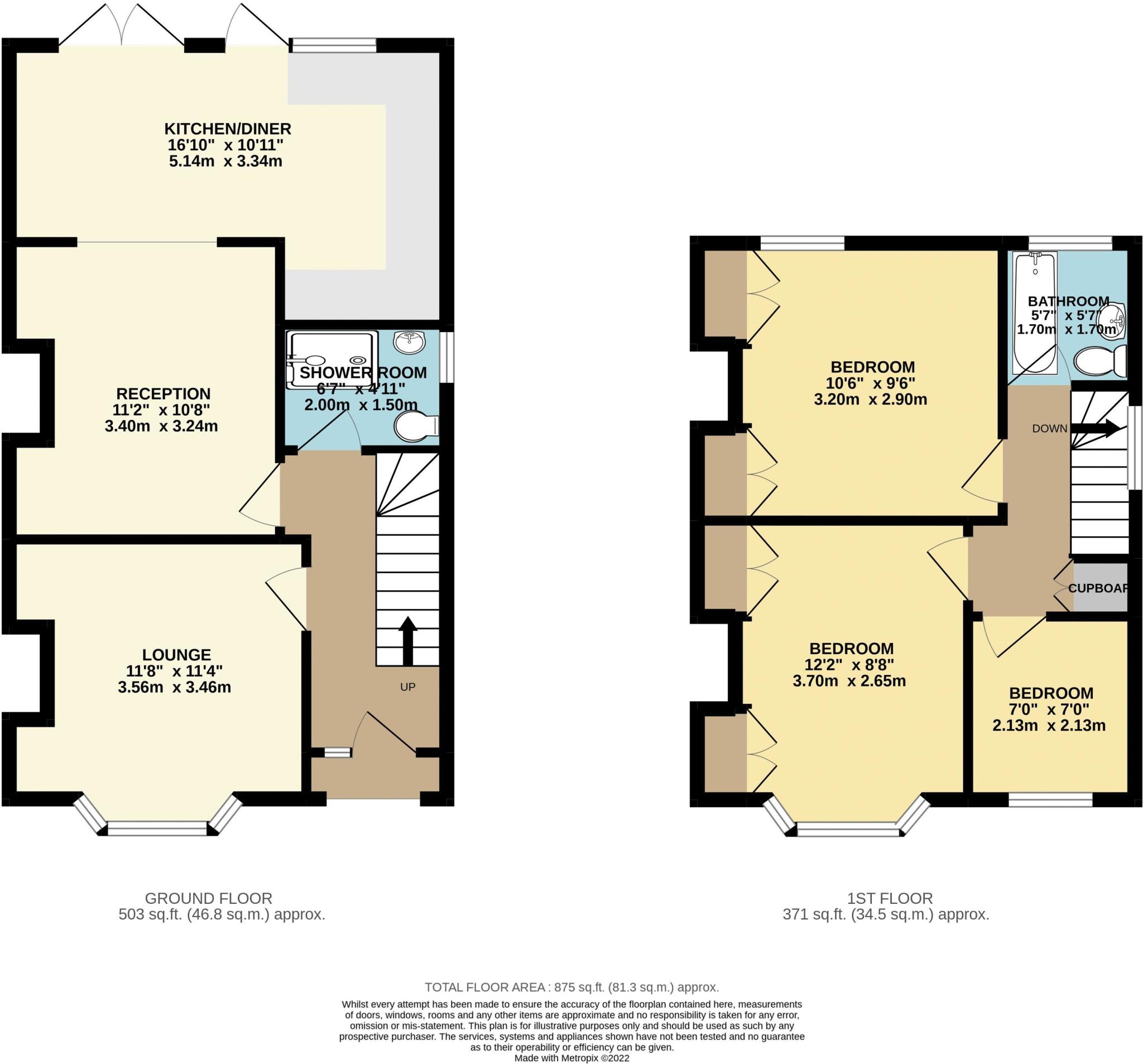 This property is being sold subject to unconditional reservation fee auction terms and conditions.
Timescales
Contracts will exchange immediately. There are 28 days in which to complete the purchase.
Legal Pack
A legal pack is available to download. Special conditions may apply.
We strongly recommend buyers familiarise themselves with the legal pack prior to bidding.
Deposit
In order to secure the purchase a buyer will pay a deposit of 5% which contributes towards the overall purchase price of the property.
The deposit is non-refundable.
Buyer Fees
This property is sold subject to a non-refundable reservation fee of 5% + VAT to a minimum of £5,000 + VAT (£6,000 inc VAT) This does not form part of the purchase price.
A reservation fee is payable by the buyer where a seller has opted to sell with no fees. As a result, a lower reserve price is usually agreed on lots where a reservation fee is applicable.
More Information
For more information call our auction experts on 0191 206 9335 or email auction@pattinson.co.uk
ONLINE AUCTION NOTICE
I hereby acknowledge and confirm the following:
My bid may be accepted by the seller at any time before the close of the auction. It is subject to the terms and conditions of the auction which I have read and understood. I have read and understood the legal pack applicable to my bid/lot and agree to be bound by any special conditions within that pack. If my bid is successful (whether as the highest bid or upon acceptance by the seller in the course of the auction) I shall be bound by the lot terms and conditions as advertised online.
At the point of registration, you will be required to insert credit or debit card details as a way of payment towards the deposit and or reservation fee. We will only hold a nominal amount (which will be stated at the point of bidding) to enable you to bid. This amount will only be debited from your account should you be the successful bidder, in the event you are unsuccessful the agreed amount will be released back to your card within three business days. If you are the successful bidder we will debit the agreed amount from your account immediately at the close of the auction, we will then contact you to confirm the outstanding balance (if applicable) at which point you can opt to use the same card. Any amount payable at the close of the auction must be paid within 1 hour.
Please note that the bidding process will work in a different way to an eBay auction, so there is NO advantage to bidding at the last second.
Each auction will automatically stay open until there has not been a bid for 10 minutes. After 10 minutes without a bid, the auction will close and the highest bidder will be successful subject to the reserve price being met or upon acceptance of an offer by the seller throughout the auction cycle. If there is another bid within 10 minutes of the last bid, the auction countdown timer will be restarted for another 10 minutes to allow further bidding. This system avoids last minute (or second) bidding and makes for a fairer auction as in a live room auction situation.
Please bid in good time before the end of the auction, delaying your bid to the last seconds may disadvantage you if your connection slows or you lose internet connectivity. It is the bidder's responsibility to ensure the bid has been lodged with the auctioneer. The auctioneer accepts no responsibility for bids that are not received or are received late and reserves the right to reject any bid without notice.
Minimum online bidding increments:
£50,000 - £250 minimum bid
£50,001 to £150,000 - £500 minimum bid
£150,001 to £250,000 - £1,000 minimum bid
​£250,001 to £750,001 - £2,500 minimum bid
£750,001 to £1.5 Million - £5,000 minimum bid
£1.5 Million Plus - £10,000 minimum bid
Please note this bidding process applies specifically to online auctions.
Please login to view legal packs for this property.