Back to all news
Lobley Hill property SOLD for nearly £20k over the starting bid in North East live auction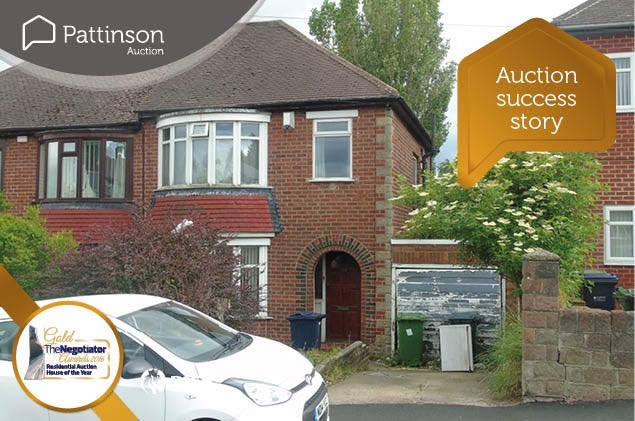 The vendors of Lobley Hill Road had not previously used auction to sell their property but left the July North East live auction event in Kingston Park Rugby ground as converts.
The starting bid had been £99,950 for the three-bedroom semi-detached in Lobley Hill. The value of the bids escalated quickly until there was a slight pause at £107,000. With so much interest on the property, our auctioneer, Justin Beckwith, knew there were more bids to come. The pace quickened until, at £113,000, the property was going, going… until someone squeezed in their bid of £114,000.
It was at this point that Mr Buxton said "That was so exciting. I think I need a brandy!" As the final bid was £119,000, nearly £20k over the starting bid, the brandy would certainly be in celebration.
Speaking of the reason why they decided to auction the property Mrs Buxton explained, "It is actually my daughter's property. As a lawyer, she often has to work away so she needed a way to sell her property hassle-free. We were familiar with the name Keith Pattinson because the agency has been successful in our area for years which is why we picked Pattinson Auction."
To start with they approached the branch in Whickham who proposed the idea of auction. Singing the praises of the team, they said, "We cannot speak more highly of Jodi and Lyndsay at Whickham. They have been brilliant, absolutely second to none. We didn't know what to expect from auction but it was such a fast and secure way to sell and they were on hand with advice at every turn."
All of our auction events are streamed live on our website and this one was no different. Watch the full video of the auction lot and a clip of a very happy Mr and Mrs Buxton below.